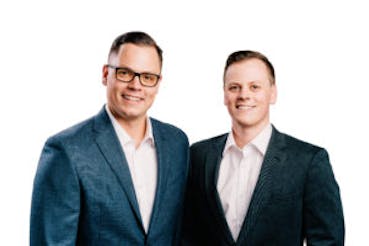 We are the Buchanan Brothers, residential Realtors® based in South Surrey, British Columbia.
A team built on trust, integrity, and passion the Buchanan Brothers apply these values to their business and aim to provide their clients with outstanding service. Both Mike and Connor having life experiences that span the globe, and each brings a variety of work and educational backgrounds, together bringing a dynamic, spirited force that can only be found between brothers.
Whether you're looking to buy or sell, we would love to meet with you and create a plan to achieve your real estate needs!
Get in Touch with The Brothers